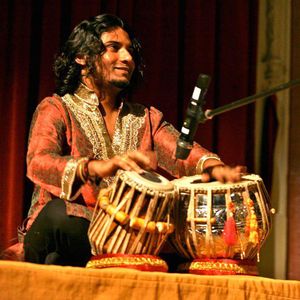 We here at the Bart Stenhouse team are very excited to announce the first of three national tours that Bart will be involved with in 2017! 
He will be joined on tour by Indian tabla wiz Surojato Roy - disciple of Pandit Shankar Ghosh,  who is based in Kolkata (Calcutta). This is Surojato's first time performing in Australia and all signs point to it being a very dynamic tour by the two!
The two met and recorded together on Bart's previous trip to India where he performed at the 2016 India International Guitar Festival. The tour will feature the pair exploring rich and driving flamenco and Indian inspired world fusion music - some previously released  as part of Bart's back catalogue and some being new unreleased material. Surojato will also be conducting some tabla workshops as part of the tour. 
Keep an eye out for the concert dates as they are confirmed in the coming weeks (via the
events
 page).
More Australian tour announcements to come in early February!