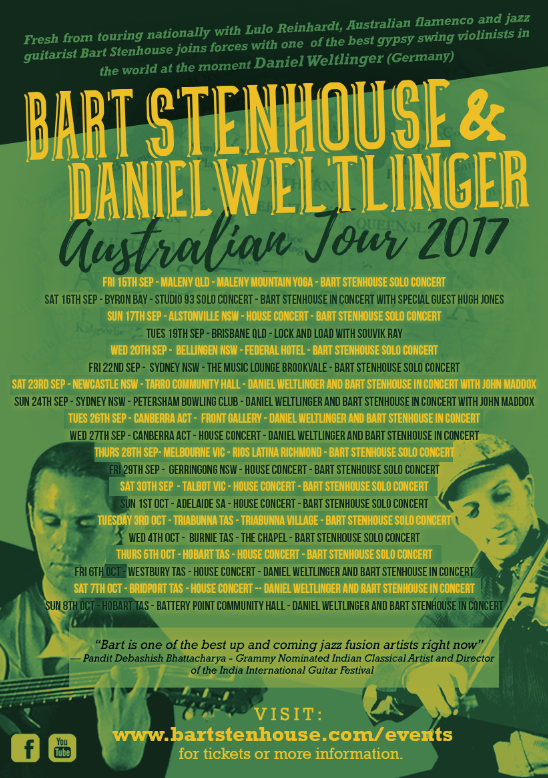 The next national tour in 2017 for Bart Stenhouse is with Daniel Weltlinger, the wonderful Berlin based gypsy jazz violinist who plays regularly with Lulo Reinhardt's Latin Swing Project in Europe and abroad amongst many other other things musically.  
Here is Daniel in action! 
They are doing 7 shows together in September and October - heading all the way down to Tasmania. Bart will also be doing a whole series of dates solo around the country for the first time this tour as well (flamenco and jazz guitar). 
For tour dates, more information and tickets head to the events page, under the performance tab.