Host Bart Stenhouse at your place with Parlour Gigs!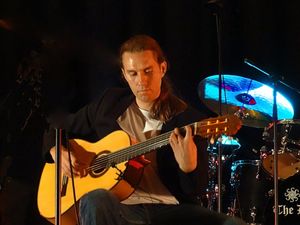 Parlour facilitates the connection between musicians and hosts to bring live music into homes around Australia. 
It's free to host a Parlour Gig!  

Once you sign up or apply to host one of our Featured Artist, you'll get a Gig Page to share with your friends and family to buy tickets.  Ticket prices depend on the artists fee and the number of people you can fit in your space.   All Parlour Gigs include public liability insurance.
Why Host?
- There's something about live music in a house that creates an atmosphere like no other gig! Parlour Gigs are magical and unique experiences for you and your friends to enjoy together. 
- Book in your favourite artists to play at your house and share their music with your friends OR discover great local music in your area, your new favourite artist could be in your postcode! 
- Music is a part of all our lives and for a lot of musicians, it's their livelyhood. By hosting a Parlour Gig you are directly supporting live music and putting food on Artists tables! We pay artists an average of $650 to play a Parlour Gig. 
- A Parlour Gig is something you and your guests will remember for a long time to come. Whatever your idea of a dream live music experience is, you're in charge.

Head to:

https://parlourgigs.com/artist/bartstenhouse/