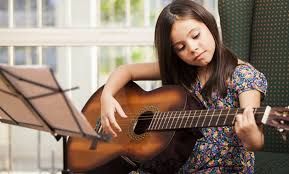 BEGINNER GUITAR ONLINE 
👉 Kids at home? 
👉 Guitar lying around? 
👉 Need repeatable, skill-based, engaged hand-and-brain activities asap? 
👇👇👇 Then check this out 
www.guitarlessonsonline.thinkific.com/pages/coming_soon 
My name is Bart Stenhouse and I'm a seasoned guitar teacher who teaches online (🎸 + 💻 = 🙂), and I'm proposing that for a cup-of-coffee (☕️) contribution each week (aka 5 dollarbucks to the young folk, thanks Bluey), you'll get access to: 
a) 3 x 10 minute video topic lessons for beginner guitar designed for children aged 10 - 17yrs (pssst - big kids allowed too!) 
b) workbooks, music and practice plans to make practice easy 
c) a new, rocking skillset for your darlings while you get some space! Plus more... 
Interested? Click to find out more now.